Sapphire Mountain Miniature and Toy Poodles

 Steve and Debbie Euker - (406) 240-9560 or (406)240-9561

miniatureandtoypoodles@gmail.com

MONTANA'S SAPPHIRE MOUNTAIN'S

"WILMA"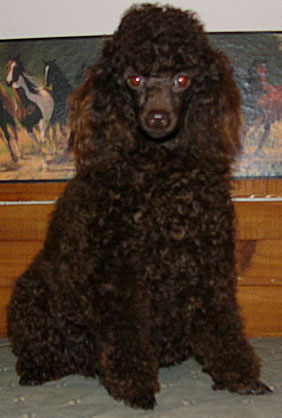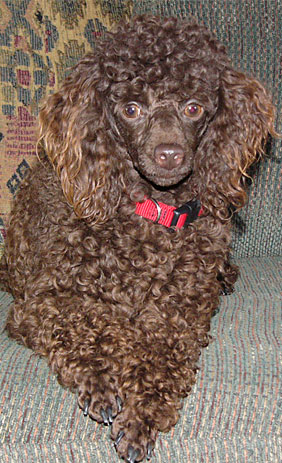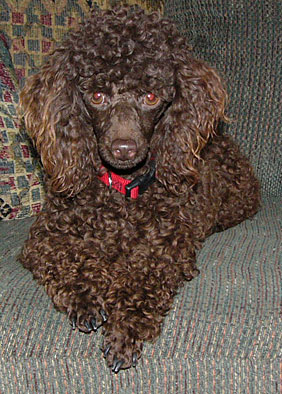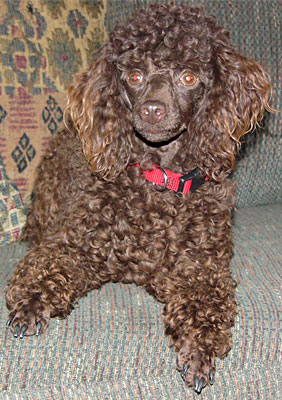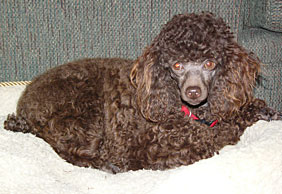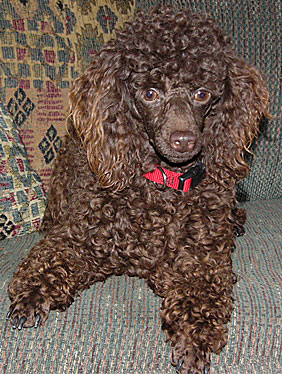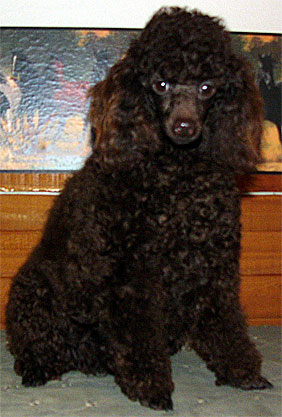 Wilma is our beautiful brown girl, who like her sister Penny, has turned a really pretty silver beige. She is a bit smaller than Penny, standing at 13 1/2" at the shoulder with the same perfect confirmation.

 She is a calm, quiet poo....gal, with a sensitive & intuitive disposition. She shares the same characteristics of her sister being a clown, funny and very loving in nature.

 Wilma carries the black, red, apricot and cafe' au lait color line and bred to BammBamm, produces all these colors. Her pups are not fined boned, but have nice substance which we breed for, awesome coats, and the head and eye we want to see with the excellence of temperament that we want to produce in our litters.